Bob Butterfield - Sales & Estimates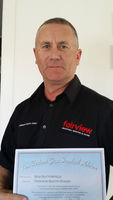 Bob is an Englishman who has over 30 years experience in the building industry both in the United Kingdom and New Zealand.
Bob is a qualified New Zealand Glass Standard Advisor to NZS4223:Part 3:1999 and can help you with all your enquires.
Bob in his spare time enjoys golf and his beach lifestyle.
Bob can be contacted directly on 027 417 8075.